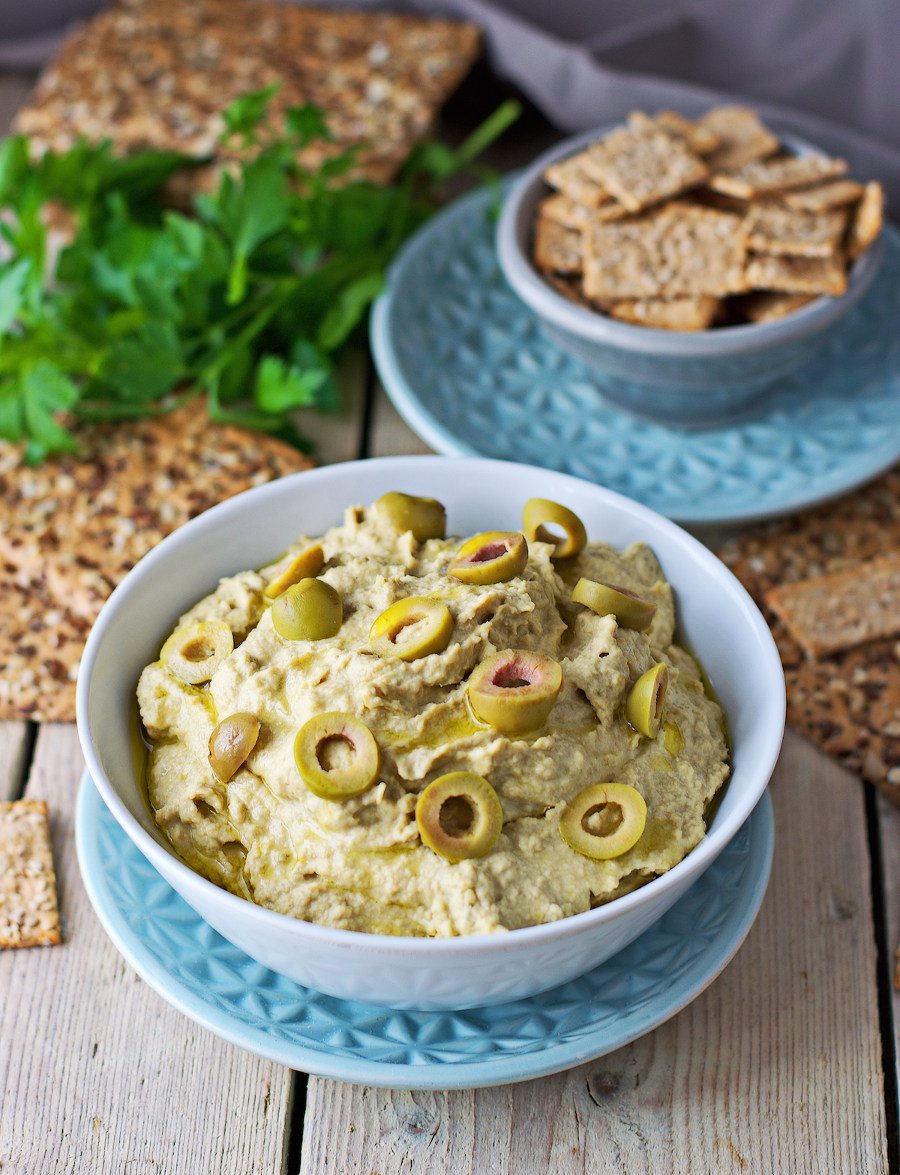 It is one of these days when I am a bit loo lazy to make myself full meals. When things get a bit busy and I'm often on the run, I prefer to have something in the fridge to snack on or to grab on the go. A good Hummus with bread sticks or vegetables is a good option then. I make a good bowl and am basically safe from any weak moments of snacking something less than healthy outside.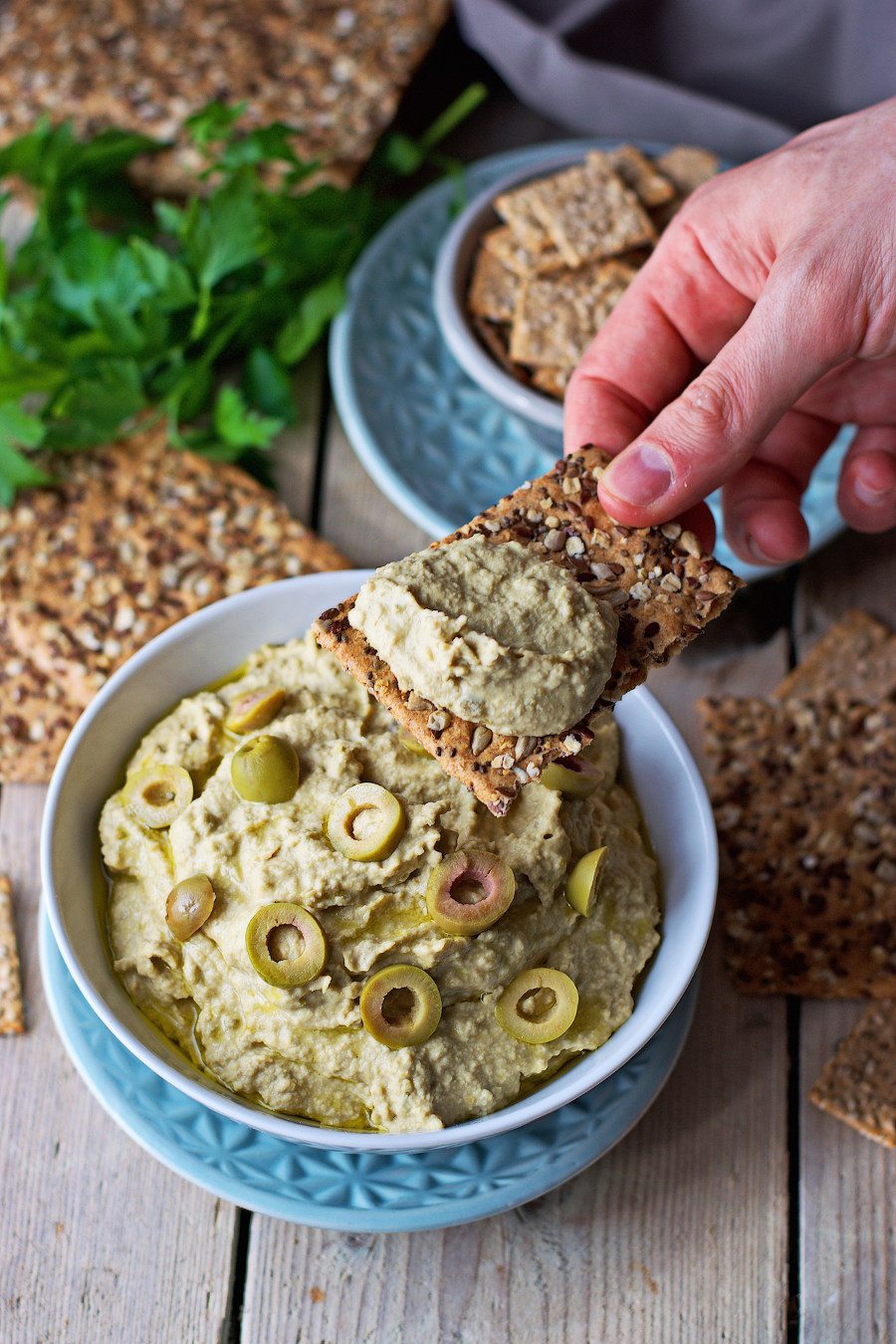 Once in a while, I start scratching my head though and think about ways how to make the Hummus experience a bit more exciting. To tell the truth, I sometimes get bored by the same flavors, and develop a craving for something new, and start experimenting. Those experiments result in the creations like the Salted-Cashew Beet or Coconut-Peanut Hummus.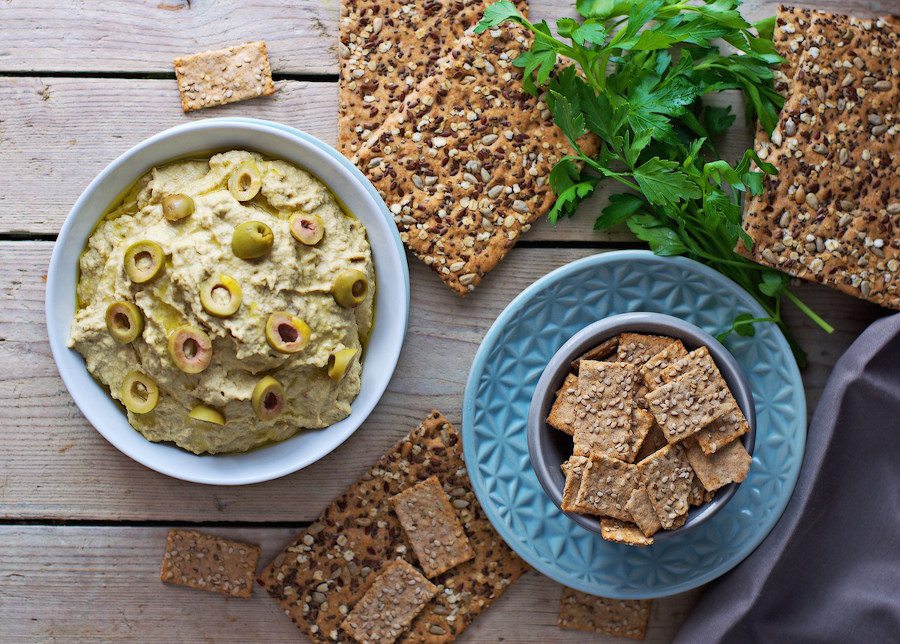 Now, here is another of my savory creations: Olive Hummus. It is a very straightforward recipe. As a typical Hummus, it takes some chickpeas, a bit of tahini, a little spice – and, you guessed it, olives. Not only are they a Mediterranean Superfood, they also add a distinct sweet-bitter… well olivy flavor to the spread. It goes extremely well with bread sticks or hearty crackers. Give it a try!

Ingredients
15 oz (400 g) olives, pitted (plus more for garnish)
15 oz (400 g) chickpeas
2-3 Tbs tahini
3 Tbs olive oil plus more for garnish
1/2 cup (120 ml) water
pinch of salt
1-2 garlic cloves (optional)
Instructions
Transfer all ingredients to a blender and process until creamy. Enjoy!
http://www.contentednesscooking.com/olive-hummus/