These 10 Best Easy Vegan Work Lunch Recipes are perfect meals to save you time and money and boost you with energy in the middle of the day. Prepare them at home and carry these fantastic dishes with you to work. Enjoy a stress free lunch break and skip the greasy fast food options.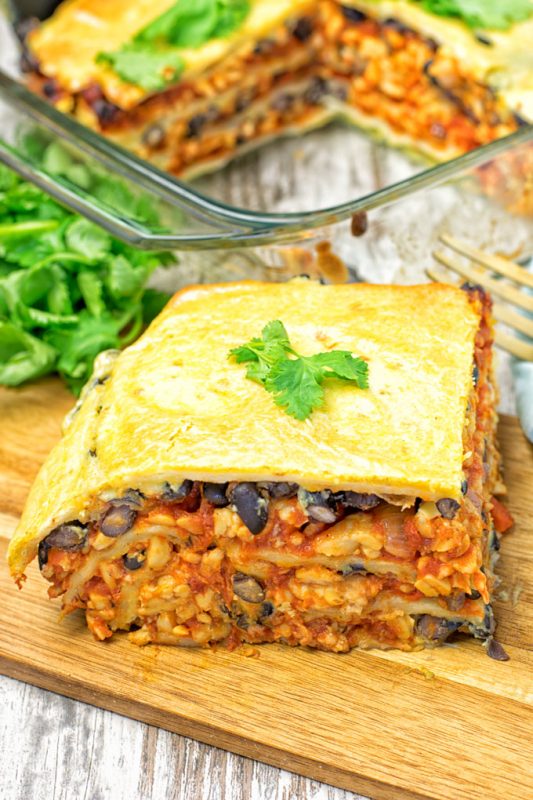 I think most of us know what it's like. You go to work in the morning and have already spent the whole morning doing our job. Whatever it is, once lunch time arrives, we all need our energy boost. And more often than not, the choices are lousy.
A quick run to the nearest food court with all its less than inviting options. Especially for vegans there is hardly ever something that really seems appealing. Who can munch on a green salad all week long?
That is why I decided to bring you here this list of my 10 Best Easy Vegan Work Lunch Recipes. They can bring you through two work weeks, are delicious, and you can make them at home the day before. Save you a load of money too. And honestly, who how could you better spend your lunch break than having a bite of my Easy Vegan Taco Lasagna.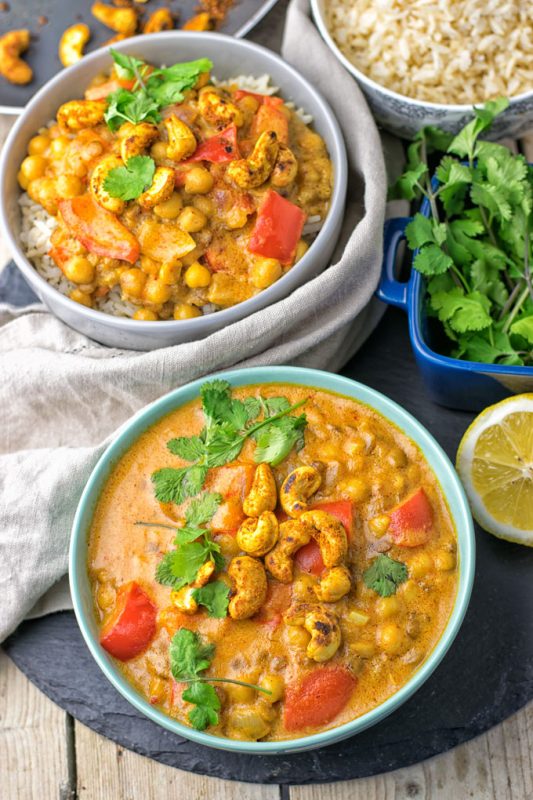 Well, maybe this Lentil Chickpea Yellow Curry! It is vegan and gluten free and you can make it with just 6 ingredients in 2 easy steps.
I really recommend to make a big batch of this stunning curry a day or even two in advance. That's when the flavors really start to come out. And especially when you have warmed it up for the second time, it will be super amazing.
You can eat this simply as a soup. If you need something a bit more substantial, try it with a side of rice, quinoa or with my favorite, Naan.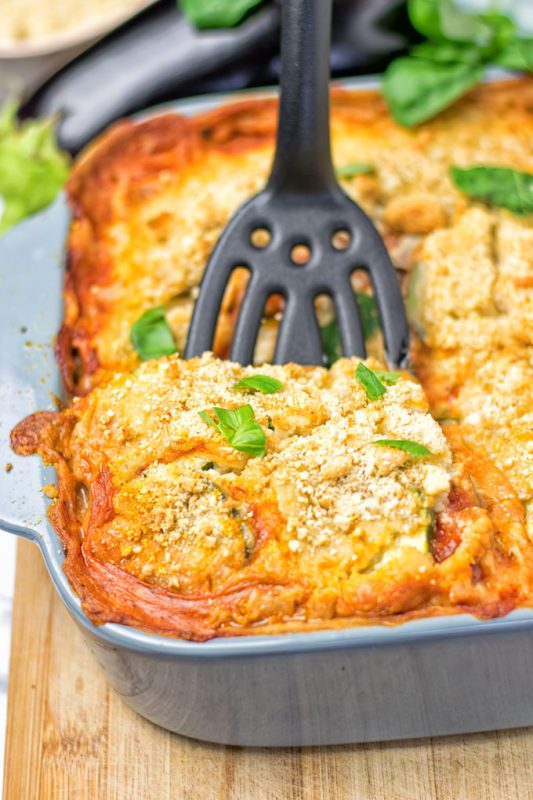 Like soups, casseroles are also perfect for a take-along work lunch. It's so straightforward to make a big batch and it with you in daily portions. Quickly heated up, and you are ready to go.
This vegan and gluten free Eggplant Parmesan Zucchini Casserole is full of fresh vegetables. It is the perfect comfort food and who doesn't need a bit of comfort during a break? With amazing flavors from only 6 ingredients, this easy recipe will become a staple in your kitchen, and surely is a must-have of my Easy Vegan Work Lunch Recipes.
Serve this plain on it's own or with some bread. This is better than the classic, not only does it taste better, it's also packed with some amazing benefits for you.
Casseroles, Wraps, and Soups on the list of 10 Best Easy Vegan Work Lunch Recipes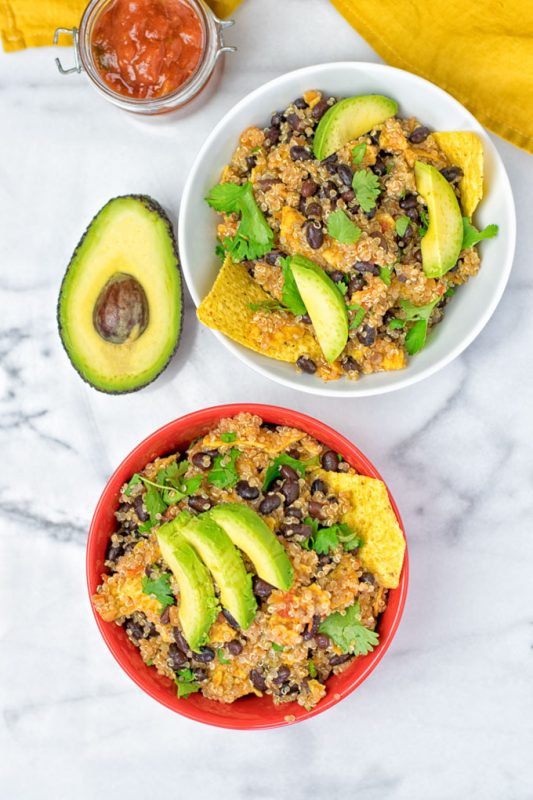 Maybe you don't have the opportunity to heat up food at the place you work at? No worries, friends, I got you covered as well. How about a yummy bowl?
This Quinoa Taco Salad is made with just 5 ingredients in 2 easy steps. A plant-based, gluten free, Mexican delight with quinoa, salsa, black beans, and avocado.
It is good for a main course on it's own, side dish, this will make a delicious addition to grilled tofu, tempeh, or just veggies. The flavors work so well together!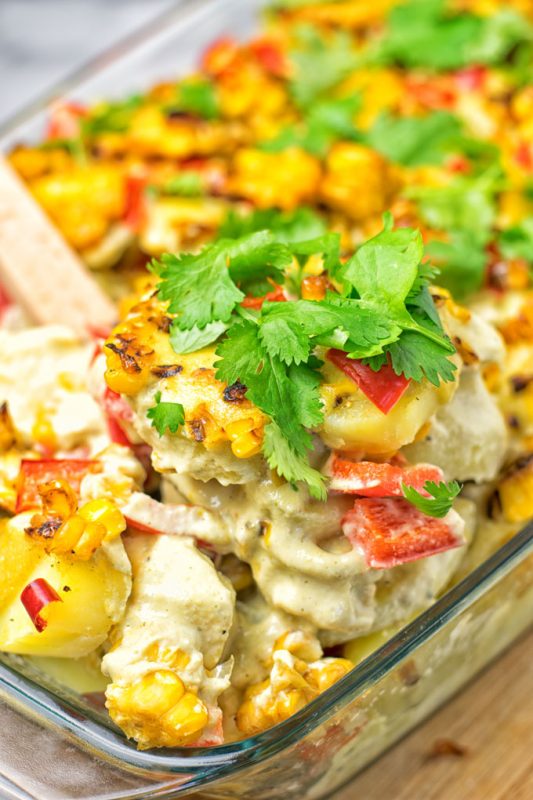 Another one of my favorite casseroles is the Mexican Street Corn Potato Casserole. It is infused with delectable flavors of roasted corn and cumin.
It's a crowd pleaser, incredible satisfying, comforting, super creamy, shareable (if you plan to do that at work), super easy and a must make any time not only in the summer.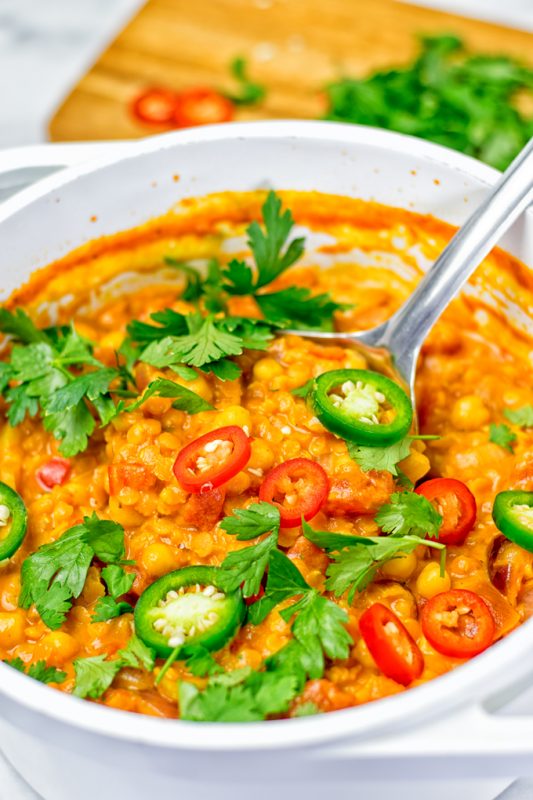 This Moroccan Chickpea Lentil Soup is also know as Harira Soup. Who is ready for it?
This soup is full of incredible flavors. You will be thrilled by this one pot meal which is naturally vegan and gluten free. As you warm it up for lunch, you will fill the place with incredible aromas. I bet you'll have your colleagues curiously checking this out.
If you don't want to be at the center of lunch break attention, maybe it is better to go for something else. How about these: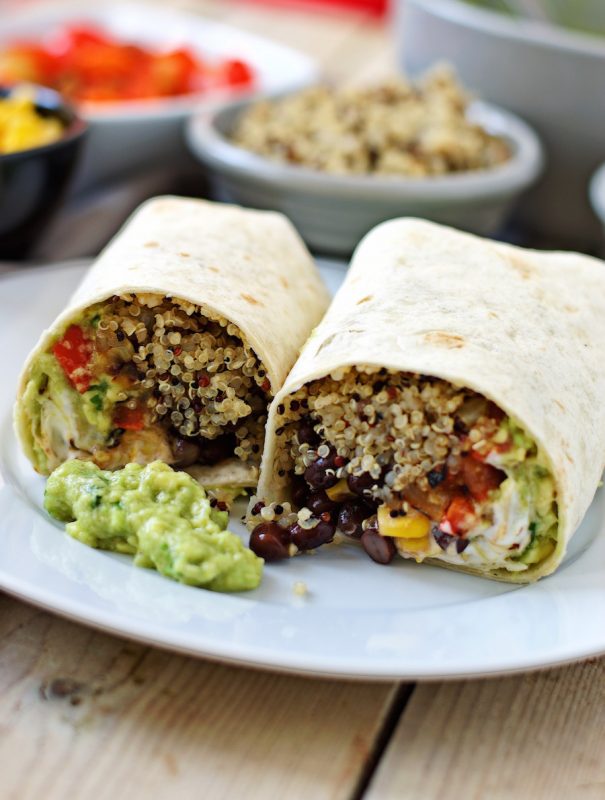 They are a very easy, fresh to-go food for all occasions in which you just want to grab something healthy and enjoy good vegan food. It is a must to have this on my list of 10 Best Easy Vegan Work Lunch Recipes.
You can make these Mexican Quinoa Wraps beautifully ahead of time with only a few fresh ingredients. You get so much flavor. All you need is a gluten free tortilla wrap. Add a bunch of your favorite vegetables, some beans, and cooked quinoa.
The wraps are lovely fresh comfort food. I can promise that they are fresh, healthy, easy, filling, delicious, and just so much fun!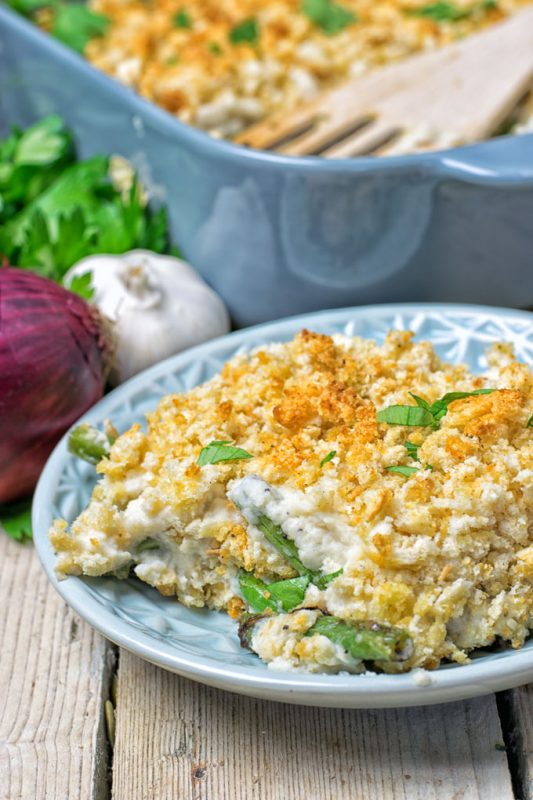 In fact this Mashed Cauliflower Green Bean Casserole was my first recipe with green beans. For a long time I just wasn't really a friend of green beans. Until this recipe, when I found a way to combine these healthy vegetables with something super flavorful.
It is a satisfying and light meal, warming and fresh. While it also makes a great plant based appetizer, I suggest you eat it plain or with other veggies, lentil meatballs. Or whatever you are in the mood for.
This is again one of those casseroles whose flavors are really, really come out a notch better after having set for a day. Second warming up, and it is extra amazing.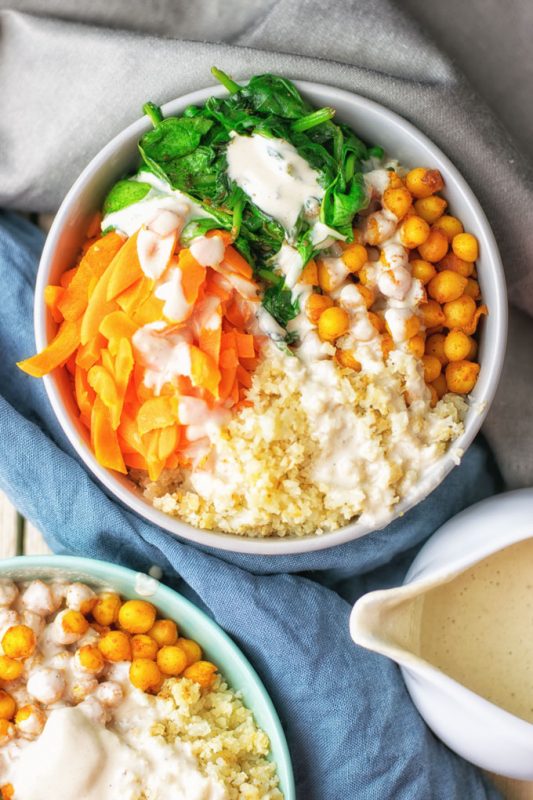 My Cauliflower Rice Buddha Bowl is a low carb twist to traditional Buddha bowls. Made from just 6 ingredients, it comes with great flavor of Tandoori chickpeas, combined with fresh vegetables, and my amazing Roasted Garlic Tahini Sauce.
I really love to keep it easy. Bowls are so perfect for an easy work lunch. You take some things here and some things there, and we can already build our bowl. Sprinkle some sauce over it, done.
Can healthy eating be any easier? There is nothing complicated or time consuming here.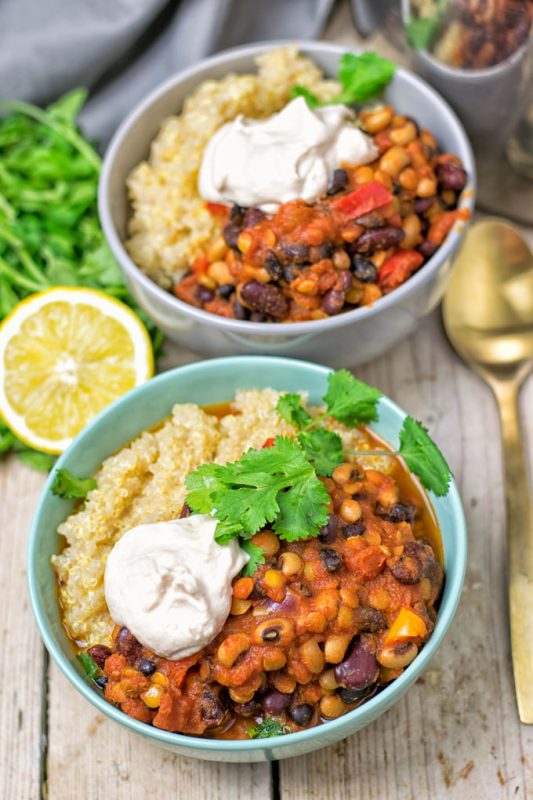 The final entry on this list of 10 Best Easy Vegan Work Lunch Recipes is my Lentil Three Bean Chili. It's hearty, spicy and exciting thanks to the use of 3 different types of beans here. Comforting and cozy, easy, flavorful, and so delicious.
With just 6 gluten free ingredients this homemade chili is full of kidney beans, black beans, and pinto beans. You can of course also adjust them a bit according to your preferences.

If you try any of these 10 Best Easy Vegan Work Lunch Recipes, I'm happy to see a tag on Instagram and Facebook as always. Let me know which one is your favorite. Snap a picture and show me all your lovely creations. Enjoy and see you soon. Cheers, Florian