Hello my Friends!
I would like to take this opportunity to make you all aware of this exciting Epicurious #CookIt Contest announced by The Infatuation.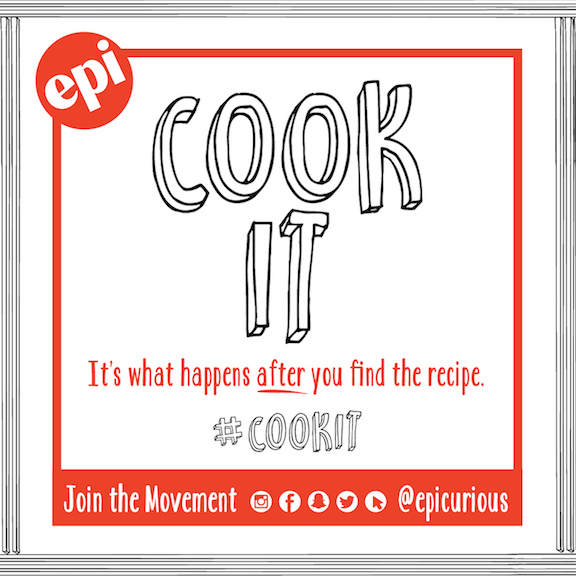 In a nutshell it's about the following: Over the next month, four different topics will be announced by The Infatuation. It's a challenge for all you home cooks out there to make something awesome at home that fits to the topic. You share the photos of your food creation to Instagram, hashtag #cookit and tag both @infatuation and @epicurious. The best photos for each week's themes will be regrammed on the @infatuation and @epicurious Instagram accounts.
But that is not all: Epicurious is hosting a #cookit class in Brooklyn to prep for the Super Bowl. Guess what happens if your home-cooked creation makes it among the most creative and ambitious? Right on, there is a place for you and a friend to join this class for great food and even better company.
This week's theme is "Best Dinner Ever" and I have shared my hit recipe for a "Vegan Lentil Burger" on Contentedness Cooking's Instagram account (I hope you all follow it!). I really would like to see what you guys come up with. So please, join me and others sharing your creations!
Happy sharing